Good day to you all!! Once again, it's Hazel, all the way from Sunny South Africa to share my latest craft room inspiration.  I sew a lot …………………….. actually, I sew more than I scrap / cook / work in my garden.  Before I start on a new sewing project, it takes me least 2 days to gather supplies.  OK, I do live down under BUT my biggest dream and heart's desire is to sew away with everything I need on hand. And I stumbled upon the perfect solution ………………………….   the West Seattle Fabric Company.

They are a neighborhood fabric store and quilt shop that is a creative haven for experienced and novice sewing enthusiasts alike. Best part is: they have what I call a "sewing studio" where you can sew to your heart's content, all the supplies, inspiration and advice are on hand and you can even leave your unfinished projects right there. Get something to drink, sit back and enjoy the tour.
I've been to a few "sewing studios" and they are mostly bland and uninspiring. Not this one!! Calm, serene with just the right amount of color and inspiration to get the creative juices flowing.
This is their "Notions Wall" where you can grab whatever you need without running from shop to shop to gather supplies.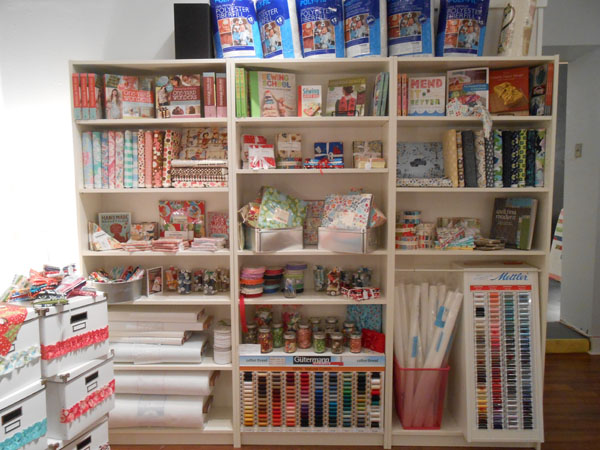 Remember the "boxes" for unfinished projects I talked about? Members can work on their projects and leave them in these adorable decorative boxes until they come back to finish them.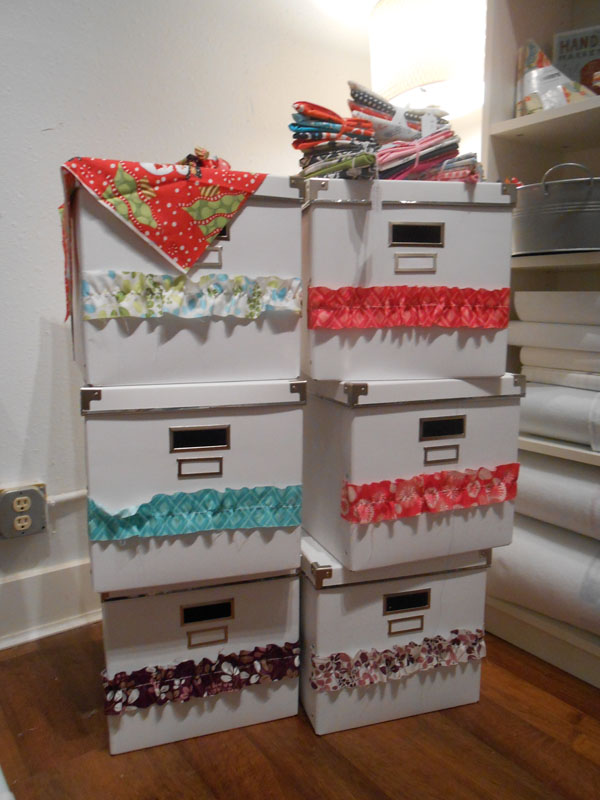 Each Station has an array of supplies available to the sewists – these little pin cups are SO adorable.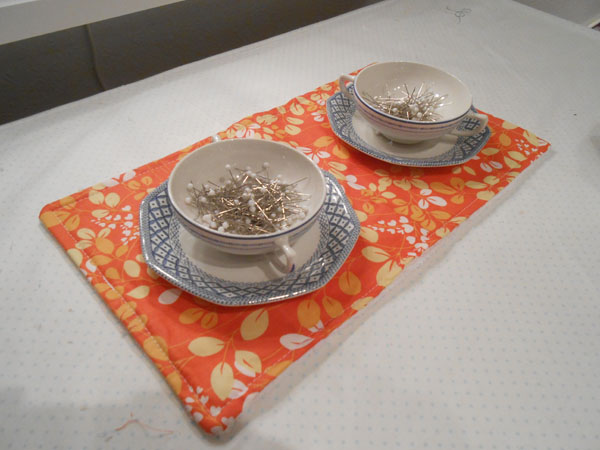 The Back 'Stitching Lounge' is great for hand sewing but it also doubles as a  gathering space for baby showers, birthday parties and ladies nights. What more can a girl wish for?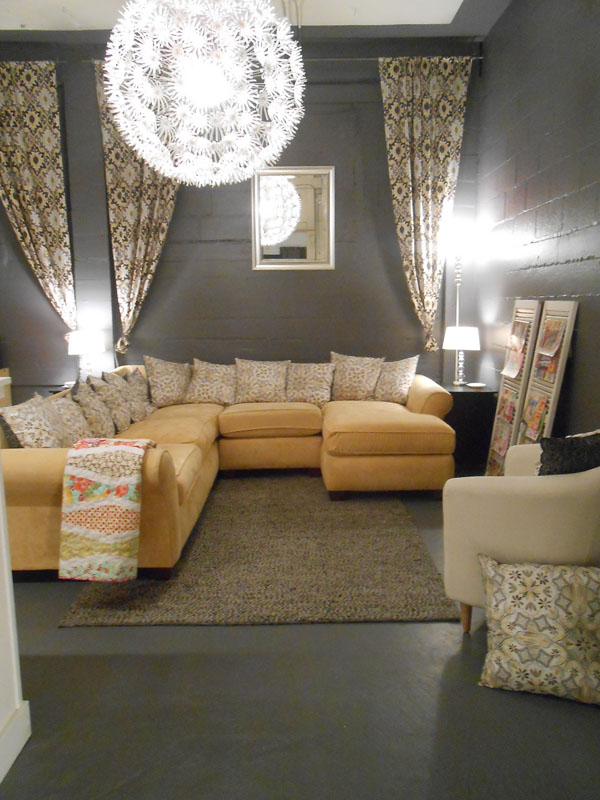 And still ……………………….. more crafty inspiration: Old Shutters turned into Magazine Racks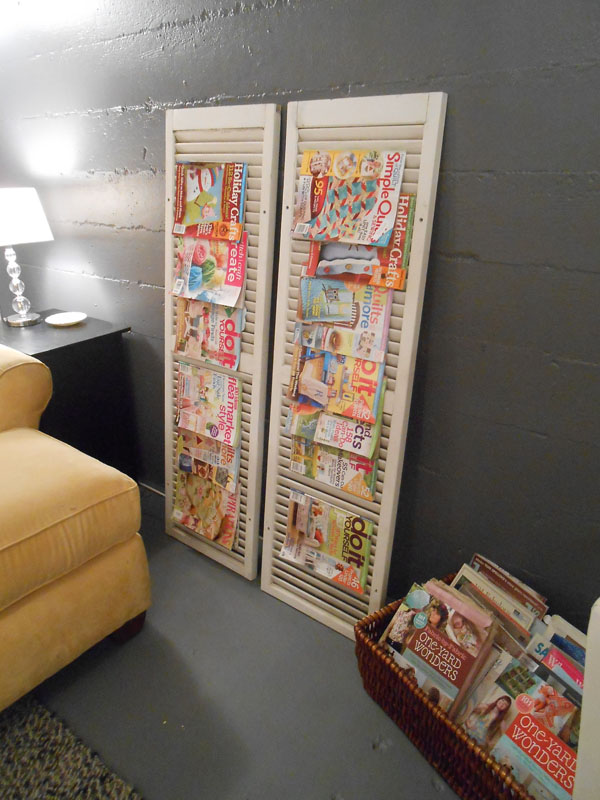 I've shown you a few of my favorite pics but there are LOTS more in the original post. Just click here to be redirected to Craftaholics Anonymous to see for yourself.  While hopping around, visit the West Seattle Fabric Company here.
Now for the surprise!! Monica from West Seattle Fabric Company emailed me to let us know that they are moving their studio to the same space as their retail location and (drum roll!!!) she will send us pics of the new space to share with you right here on Craft Storage Ideas.
I'm in total awe of their space, their products and their friendliness.  Once again, on behalf on myself and Craft Storage Ideas I want to thank Monica and  West Seattle Fabric Company for sharing with us.
Thanks for joining me today. I'll be back with some more craft storage ideas. Just check back and all will be revealed.
Have a wonderful day.