I have a special place in my heart for craft spaces that have been fit into small places, particularly into closet spaces. I love the thought and ingenuity that goes into fitting everything in, especially when it is done with decorative flair. Today I thought I'd share a collection of some great closet-to-craft-space makeovers.
I love how the wallcovering used on the back wall of the closet inspired the color of the door interiors. The addition of the small chandelier really makes it feel like another room:
This crafter shows the transformation of her closet to craft space. I love the before and after photos. The deep shelves in the space would be ideal for storing deep containers and bulky supplies. I also like how she removed the doors to really open up the area. A curtain conceals it all when necessary: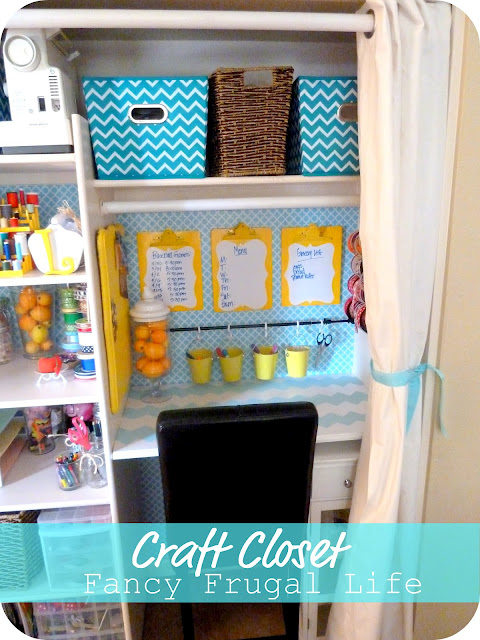 This clean and simple space offers some closed storage:
This cool closet re-do doesn't use any built-ins. The pieces are free standing and fit neatly into the space; a great solution of you need to adjust your space to accommodate your supplies.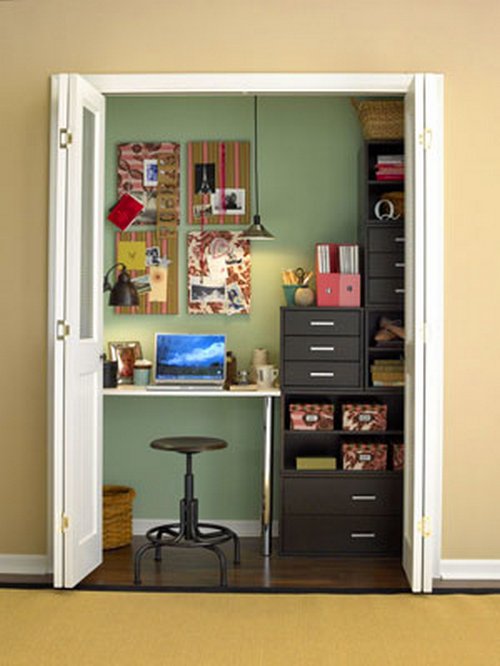 This is a brilliant solution for a small or single width closet featuring a table that folds up:
This space uses the area adjacent to the closet, along with the closet for additional storage:
I love the use of the pegboard in this closet-turned-sewing-space. This would be handy for storing all kinds of craft material:
This closet is eye candy – so much pretty color tucked into this space.
You can have a craft room in a free-standing closet too, as seen in this cute armoire:
Hope these clever storage solutions inspire you carve out your own dedicated craft space!
Valerie