Welcome to today's Craft Room Tour.
It's Cicily and I'm super excited to share Melissa's craft room from her Daisy Mae Belle blog.
I immediately fell in love with her blog, from her great pictures, her sense of style and her sweet southern charm. I think you're going to love it too!
I'm so in love with her Playhouse! Her dad built this for her 3 girls and now that they've outgrown it, it's been transformed into Melissa's Craft Room! I'm thinking my kids need a playhouse!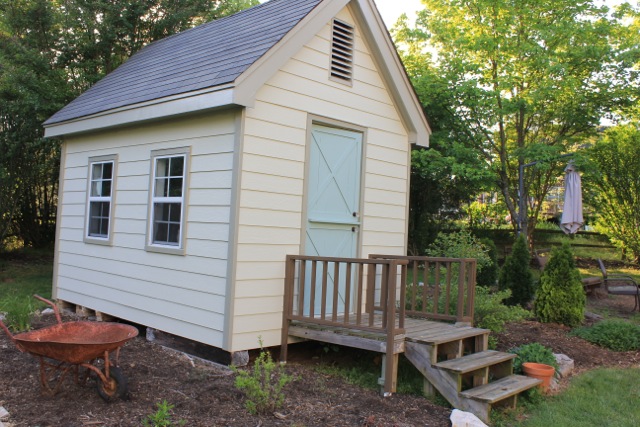 Melissa recently posted a Craft Room Tour which you can see in its entirety HERE. But we'll share a few sneak peeks.
Baskets and eclectic dishes are home for craft supplies.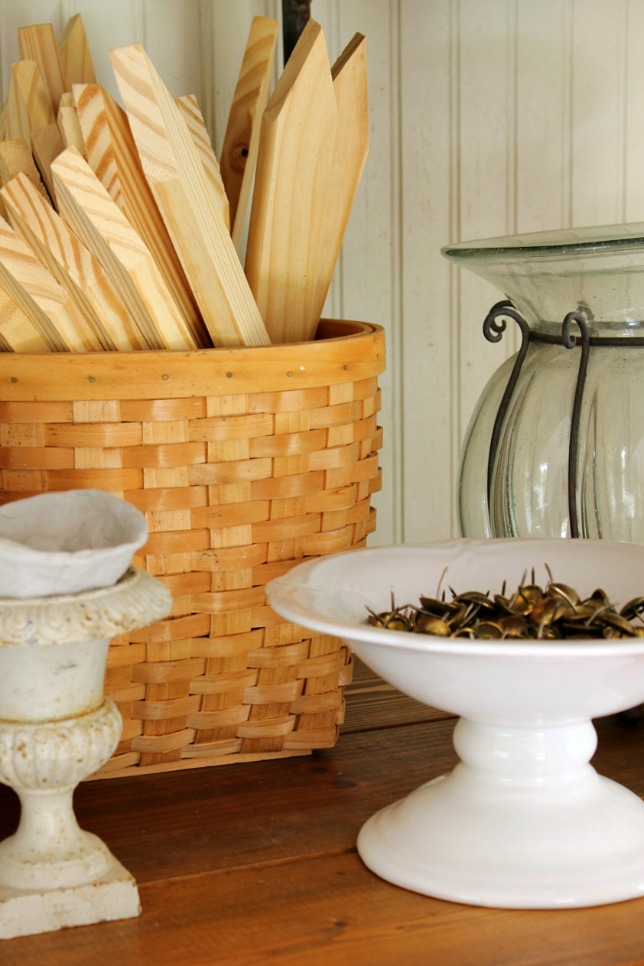 Her organization technique: store like items together. This corner is dedicated to her wreath making supplies. Not only are these all items waiting for projects or projects in progress, but used for decoration and storage in the Playhouse. Example: the birdcage is home to her wire cutters!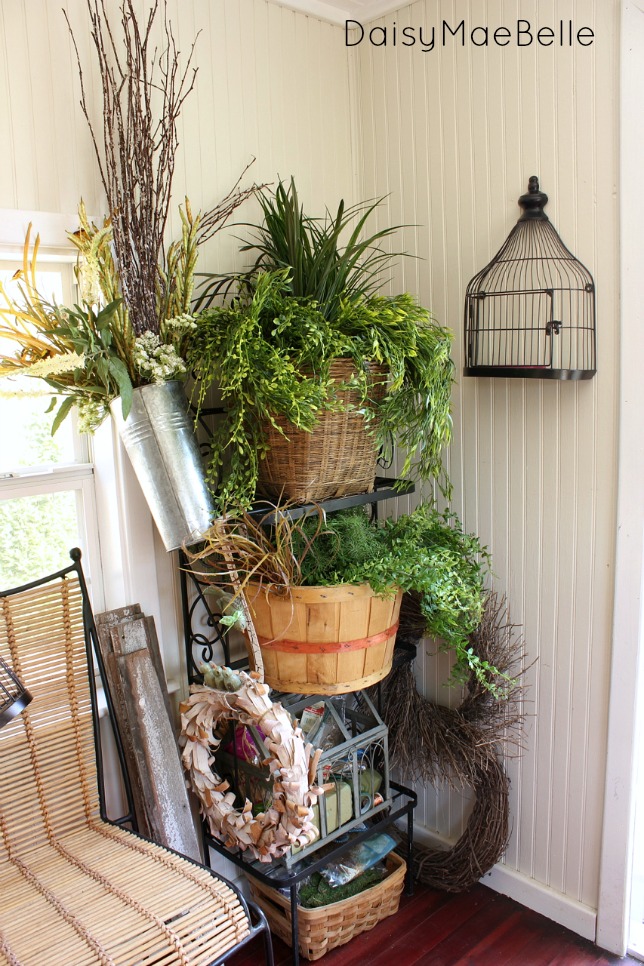 If I had to choose a favorite organization idea it would be this one. Ladder, no it's shelving!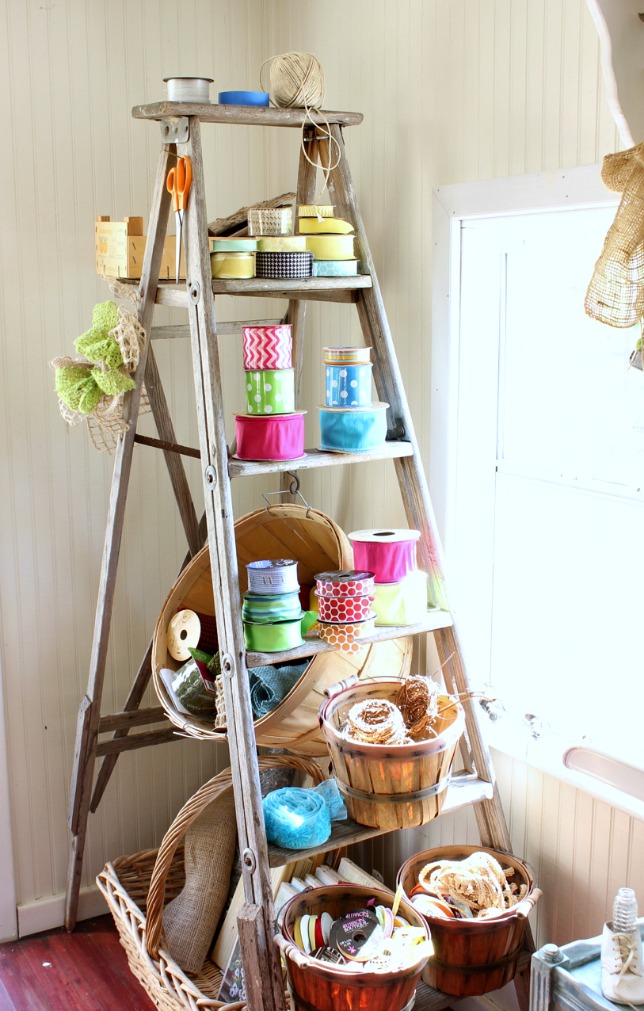 I did think this was pretty clever. What else would we put in a scale but old books! BTW I so need that Owl and Pussy Cat book! Can you spot the S&P shakers?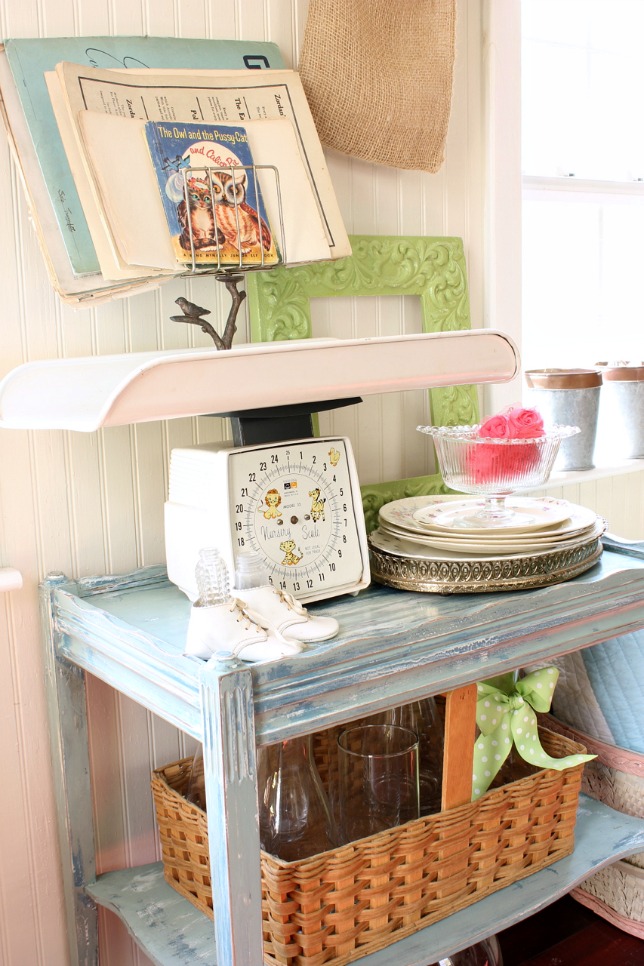 I'm so very intrigued by all these items and will be checking back often with Melissa to see how she repurposes them!