I have been a long time reader of Ashley over at Little Miss Momma. She is very heartfelt and real and if you haven't been over to her blog, I highly recommend you give it a read.
Today, I am here to share a little bit about her crafting space. She has since moved, but this space is too fun and inspiring not to share! I love the neutral with all of the bursts of color. Rooms like this make me want to keep my walls white or a light neutral color to allow all my other craft elements in the room take center stage.
She made the cute pennant banner. I love how all the colors in the banner tie in all the colors displayed in the room.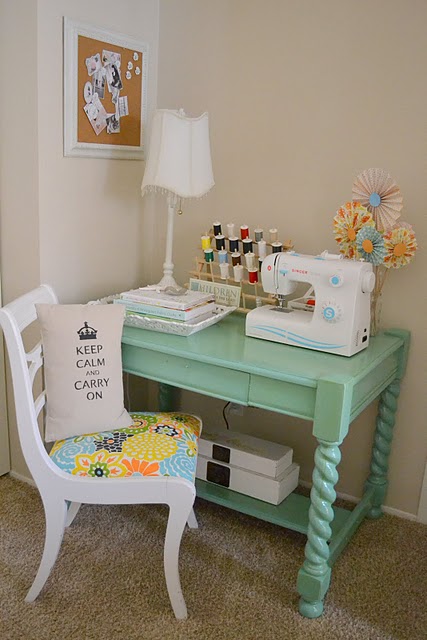 I love the color of her sewing desk. I think this has got to be my favorite color right now. And I love the fun fabric on the chair! She painted the desk and recovered the chair.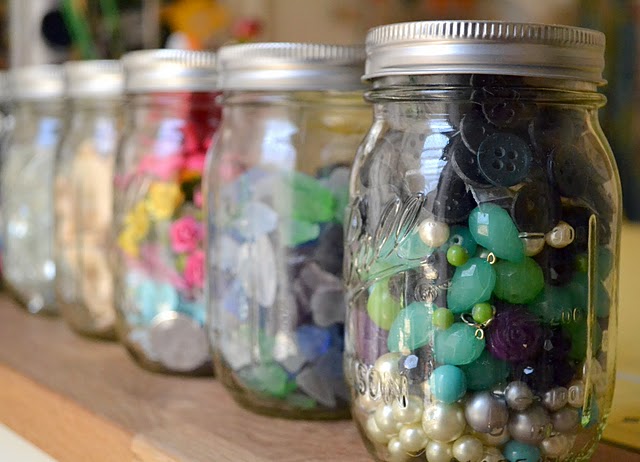 She is no stranger to organization. I love the mason jars filled with supplies. They are on display, contained and make beautiful room decor.
You definitely want to head over to Little Miss Momma to see the whole room. It really is an inspiring place to see.