Hello, Hazel here all the way from Sunny South Africa to invite you over for a stroll around Blogland to look at pegboards.  YES, I know most of us use them in our craft spaces but I found a few new ideas to share. First up. Ever thought of  "zussing" up your board with cross stitch?
Some paint?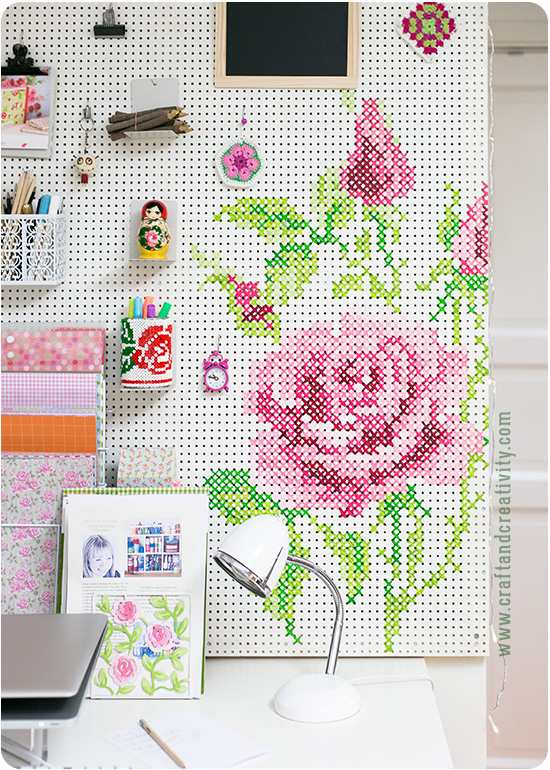 LINK (This post also shows how the board was made)
And just look at these boxes!! Storage galore:
LINK (This post has some fabulous other ideas. Check it out!)
Want to make your own box? Never too late to try something new.
And if you are not a hardware fanatic, this trolley would fit into any craft room!
Do you have some more funky ideas?? Please leave a comment or a link. I would love to see what you do. Thanks for looking at alternative ideas for pegboards with me today. I really liked having you around.
See you soon!